See on Scoop.it – creative house the goalden spirit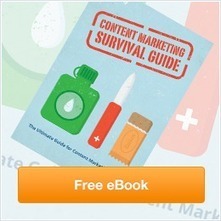 This post is the beginning of something bigger.
I want to be honest with you. By reading this post you're now part of an experiment An experiment designed to test a hypothesis. So in the spirit of transparency, I'll tell you what it is:
Marketers, publishers and entrepreneurs would like to spend less time producing valuable content while still achieving the same outcomes.
If that is true and there is a painpoint, requirement, demand, I have a solution that makes solves it. I'm going to explain, explore, discover Lean Content Marketingand how to apply it to your own business. Starting with a blog post. A short blog post too. Which may or may not grow into a larger blog post, or a blog post series – depending on how you, the reader, engage with this first experiment.
See on blog.virallyapp.com